Description
Baby photography sessions at Go Create! are very popular and we have vouchers for all occasions including newborn, 1st birthday cake smash, portrait photography, sibling photoshoots and unique themed photoshoots.
This voucher is for a "1st Birthday Cake Smash".
A Go Create! 1st birthday cake smash photo shoot is a great way to celebrate a little ones first birthday. The price includes the photoshoot in multiple outfits, the cake smash and a vintage bath photoshoot.
Cake Smash photo sessions are always so much fun and create lots of wonderful images. 
Photography is a great way to capture those all-important milestones and baby's 1st birthday is the big event in your baby's life.
If your baby is approaching their first birthday, now is the time to be booking a cake smash birthday photo shoot. You are welcome to personalise the experience anyway you wish, in their party clothes, with balloons, cards, presents, other family members, their favorite toy or even the family pet!
This experience is all about your amazing birthday boy or girl and to have a wonderful memory to take away with you.
What's included:
You will receive a cake smash & bath photoshoot (smash & splash) lasting approximately 45 minutes of your little one.
We will provide the backdrop and all props (including outfits) however you will be required to bring a cake.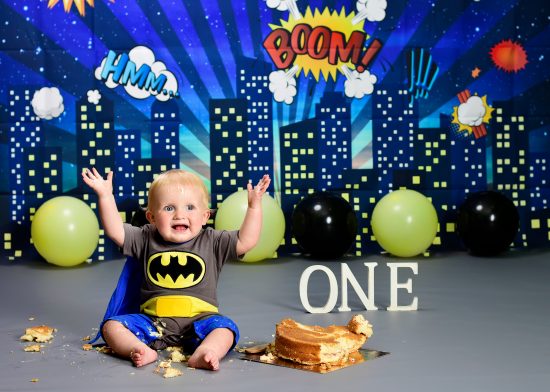 Cake Smash & Bath Photography Session
A low price of just £100 Normal price £125 (20% voucher discount)
Approx 45 min photoshoot
All images taken available for download by .zip & Dropbox link.
No hidden extras, the price you see is the price you pay.
Receive a selection of professionally edited images (10+).
Props included although you are welcome to bring your own
Outfits included although you are welcome to bring your own
3 poses available
Cake not included
Bath of water will be provided for afterwards.
Options include:
Strawberry bath
Milk bath
Bubble bath
Lemon bath