Go Create! based in Preston, Lancashire is a Fabulous Arts & Crafts Studio for Children
We have worked hard to try and make Go Create! an inviting and interesting place for children to come play, do art and have fun. Our main focus is our brightly coloured craft drawers, we have 66 and each one is filled with different craft materials.
We also have kid sized tables and chairs suitable for children as young as two years old.
Children are free to use any of the materials in our drawers, anything they make they can take home with them and there is no limit on how long you can stay. The average length of visit is 2 hours. We also have 'idea books' if you are struggling for inspiration and there are lots of ideas dotted around the room, there is always someone around to lend a hand and offer helpful advice and tips if required.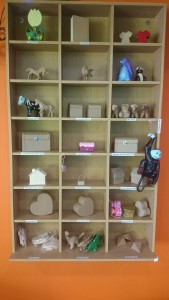 In addition to the use of our craft drawers you can also choose to decorate one of our paper mache or wooden items (optional extra), these are perfect either as a present to yourself or as a gift for someone else.
Paper mache items can be painted or you could use decoupage to add extra flair!
Go Create! in Preston is the perfect place to take kids for a day out and we get visitors coming from across the North West including from as far as Burnley, Blackburn, Blackpool, Fleetwood, Greater Manchester and Wigan.
Go Create! is unique, we are perhaps one of the only children's art and craft studios that is child led where kids have genuine freedom to explore our materials. We cater for children from birth to about 12 years old.
For the youngest children they can do finger painting or hand and footprints and as they get older we have paint rollers, stickers, self-adhesive shapes and play doh (we even make our own super soft edible version of play doh!). We also have soft modelling clay. We have different ranges of paints suitable for different abilities, our most popular paints are the 100% washable school paints however we also have neon acrylic paints and fun 3D paints.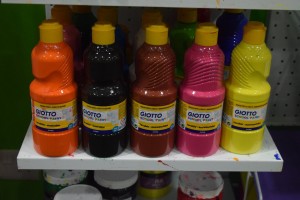 Of course, no craft studio would be complete without glitter and jewels and we have loads of it!
A visit to Go Create! is a fun day out for kids and the best part is we do the cleaning up!