Baby and Toddler Classes in Preston
Serving Preston, Southport, Chorley, Leyland and the Surrounding Area
Go Create! is a children's creative art and craft centre located near Longton on the outskirts of Preston on the main A59 towards Southport.
In addition to arts and crafts Go Create! also offers the most unique, interesting and fun messy play sessions in Lancashire, possibly the UK.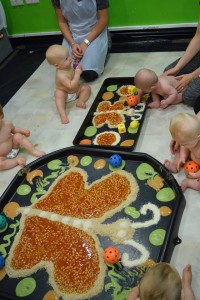 Our messy play sessions are specifically designed baby and toddler classes that aim to enrich their development through sensory and messy play and we do all of the cleaning up.
Babies and children learn and develop through play, but especially through unstructured, exploratory play. Although playing a game or playing with toys can be educational and fun, the messy play focuses on exploring and experimenting with different materials without any end goal such as to build or make something. This allows young children to make their own discoveries using their senses, curiosity and knowledge.
At Go Create! we tailor messy play sessions specifically to the age of the child, whether they are baby, toddler or pre-school we have a messy activity that they can be involved in.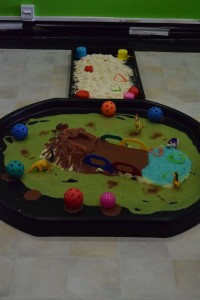 One important thing to note and is really something that makes us stand out from our competition is that every single thing we use (in the baby classes) is edible and suitable for even very young children. Something that the vast majority of messy play providers can't offer.
We have used a huge amount of materials over the last few months in our baby and toddler messy sessions, these are just a small sample of what we offered:
Jelly
Baked Beans
Instant Snow
Edible Snow
Gloop
Goo
Slime
Water Beads
Rice Pudding
Edible Paints
Oobleck
Edible Sand
Mushy Peas
Coloured Foam
Rainbow Spaghetti
Plus much much more!!
We also frequently do special messy play weeks where we focus on a specific topic, previously we have had Christmas week, Halloween Week, painting week, pudding week, volcano week, spaghetti week and butterfly week.
Due to the incredible popularity of our baby and toddler, messy play sessions booking is essential but don't worry as it's easy peasy to book.
Please book online here https://www.gocreate-preston.co.uk/messy-play/book-a-session/
Alternatively, call us on 01772 616898, send us an email, message us on Facebook or call into our studio in Little Hoole and we can book you in.
Please note these times are subject to change and the most up to date info can be found on our Facebook page.