Ice Cream Van Hire in Lancashire
Franco's Mr Whippy ice cream van hire available for parties or events in the North West?
Did you know that Go Create! not only host amazing children's parties, fantastic crafts and slime workshops. We also have our own ice cream van.
Like us on Facebook or Send us a message through Messenger
Bookings are now being taken for children's birthday parties, and events throughout Lancashire and the North West in 2023.
Call 07599 083879 to book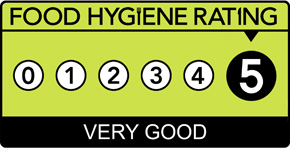 Children's & Adult Birthday Parties
Children and adults alike love a Mr Whippy ice cream. We always use the freshest milk mix for superior ice cream in taste and quality. We can supply a fantastic ice cream van to thrill and entertain your child on their big day.
As part of the package, you will receive our ice cream van at your choice of party venue (this could be a village hall or outside your home).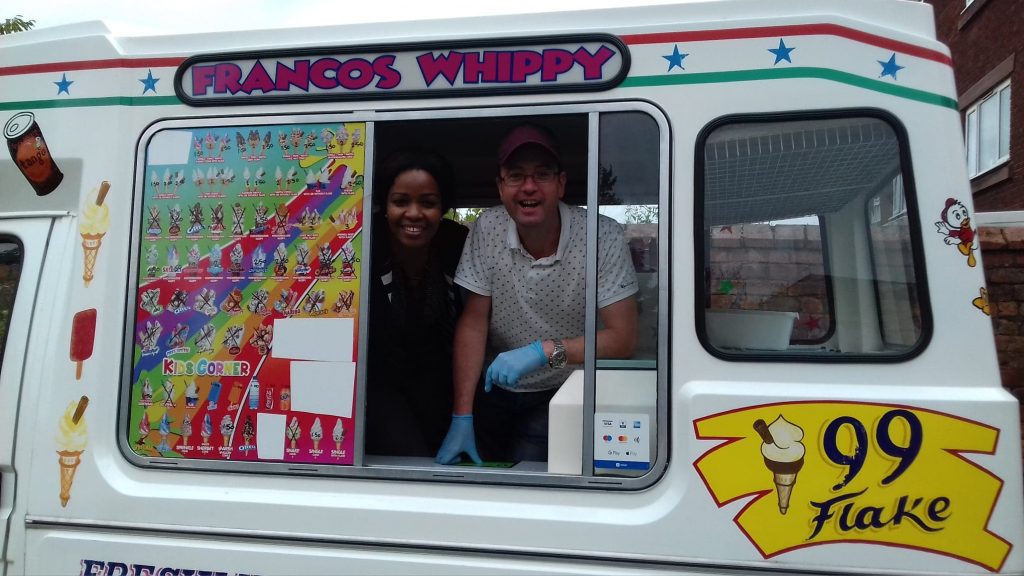 We will serve ice cream to friends and family at the birthday party throughout, including 99's, tubs and knickerbocker glory. We have all the sauces and toppings including sherbets, Oreos, choc & nut etc.
A highlight of booking an ice cream van for a birthday party is when we arrive playing a 'Happy Birthday chime.
We wait for the right time before playing it and rolling in. It's always a huge head turner and the birthday child will feel like 1 in a million.
Bookings are now being taken for the following areas.
Preston, Penwortham, Garstang, Southport, Formby, Crosby, Ormskirk, Wigan, Blackpool, Blackburn, Leyland, Chorley, Bolton, and Greater Manchester.
Amazing value and an inclusive price
Prices quoted are inclusive which means we supply all the ice cream with toppings and sauces or ice lollies for the agreed amount of time or until all your guests have been served.
We are located in the Southport/Preston area. There is no delivery charge for bookings within 10 miles of our location.
Call us on 01772 616898 or 07599 083879 for more details or to book
Weddings, Christenings, and Funerals
If you are looking for a reliable, professional, and affordable ice cream van for your occasion we are here to help. We can provide an ice cream van 7 days a week, including weekends, and we can cater for parties from 50-300 guests. If you are looking at booking an ice cream van for a wedding we can also decorate the van and there will also be an opportunity for the bride or groom to serve their significant other an ice cream (optional.)
Call us on 01772 616898 or 07599 083879 for more details or to book
School Visits
School visits are always incredibly popular for ice cream vans. Children love them and it's the perfect treat. Over the last few years, we have served tens of thousands of children and teachers for end-of-year treats, and leavers' parties.
Normally when we attend a school we offer either cone+flake or tub+flake or an ice lolly. Prices are based on the number of children expected.
As a general guide, we can do around 100 children in 30 minutes or 200 an hour. About 400 in 2 hours.
Call us on 01772 616898 or 07599 083879 or email kevin@francoswhippy.co.uk
The Kings Coronation 2023
It was only last year that we had the honor of celebrating the Queen's Jubilee but now, on the 6th May 2023, the King will be having his coronation. This is a once-in-a-lifetime event and we expect this year to be even busier than last year so, if you are planning a Coronation street party or another event we highly recommend you get in touch as soon as possible.
An ice cream van is a British icon and they are loved and cherished everywhere. Give us a call and allow us to help make your day memorable.
School Fairs, Village Fetes, Community Events, Open days, Village Fairs, Airshows, Car Boot Sales, Bonfires, Fireworks, BBQ's and More
We can supply an ice cream van for many different types of events.
Please get in touch to discuss your requirements.
If you are looking to book an ice cream van for your event please call us on 01772 616898 or 07599 083879.
Advance bookings are highly recommended.
Give your workers & staff a treat this year
Once the weather starts to warm up it's time to bring in the treats. If you are proud of the work your staff has done this year and you want to give them a treat, why not book an ice cream van to come to your workplace?
Book an ice cream van for event fundraising
Bookings are now being taken for ice cream van hire as part of fundraising efforts by school PTA groups and other organisations. As part of the arrangement, we can either arrange a flat fee to be paid or a percentage of takings to be paid after the event. Ice cream vans are always very popular and are a great way to make money fundraising.
Caitlin Sarah
June 6, 2022.
recommends
Thank you so much ? ☀️ You were the perfect addition to our big day and everyone LOVED your ice cream! So much choice and they tasted great, thank you again! ???
recommends
We recently had a 'big' birthday and really wanted ice cream as a dessert. We messaged Kevin who duly replied and turned up on the night playing the "Happy Birthday" tune on the ice cream van! The service and the ice cream were both excellent and really added the finishing touch to our event. Thank you again Kevin, would highly recommend, Barry & Jaqui.
Craig Lindon-Cartledge
October 18, 2021.
recommends
We called Francos Whippy as a last minute thought for our wedding on 30th August! And it worked, went down a treat. He made the effort to make the van look super and was very friendly. Our family and friends really enjoyed it. Thank you for making our special day one to remember. Craig & Jess
Emma White
July 20, 2021.
recommends
We were a little last minute in organising the ice cream for school, the weather had surprised us! From my first call to Kevin, he was wonderful, certainly knew what he was doing thought of all dietary requirements. Very efficient, he fit us in between schools and the children's faces were a picture! A great surprise for the end of term! Thank you so much Highly recommend for any event!