Ice Cream Van Hire in Lancashire
Franco's Mr Whippy ice cream van hire available for parties or events in the North West?
Did you know that Go Create! not only host amazing children's parties, fantastic crafts and slime workshops. We also have our own ice cream van.
Like our new Franco's Whippy Facebook Page Here
Bookings are now being taken for children's birthday parties, and events throughout Lancashire and the North West in 2022.
Call 07513 605528 to book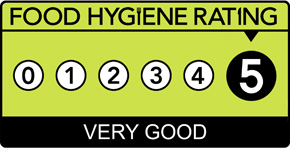 Children's Birthday Parties
Children and adults alike love a Mr Whippy ice cream. We always use the freshest milk mix for superior ice cream in taste and quality. We can supply a fantastic ice cream van to thrill and entertain your child on their big day.
As part of the package, you will receive our ice cream van at your choice of party venue (this could be a village hall or outside your home for up to 1 hour).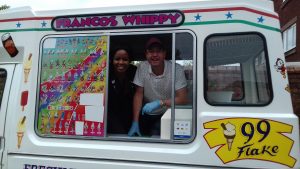 We will serve ice cream to friends and family at the birthday party throughout, including 99's, tubs and knickerbocker glory. We have all the sauces and toppings including sherbets, oreo, choc & nut etc.
A highlight of booking an ice cream van for a birthday party is when we arrive playing a 'Happy Birthday' chime (subject to availability).
We wait for the right time before playing it and rolling in. It's always a huge head turner and the birthday child will feel like 1 in a million.
Bookings are now being taken for the following areas.
Preston, Penwortham, Garstang, Southport, Formby, Crosby, Ormskirk, Wigan, Blackpool, Blackburn, Leyland, Chorley, Bolton, and Greater Manchester.
Amazing value at just £150 inclusive
This price is inclusive which means we supply all the ice cream with toppings and sauces or ice lolly's the kids are allowed for upto 1 hour or until all invited children and grown-ups have been served.
We are located in the Southport/Preston area. There is no delivery charge for bookings within 15 miles of our location.
Call us on 01772 616898 or 07513 605528 for more details or to book
School Fairs, Village Fetes, Community Events, Open days, Village Fairs, Airshows, Car Boot Sales, Bonfires, Fireworks, BBQ's and More
We can supply an ice cream van for many different types of events. Please get in touch to discuss your requirements.
If you are looking to book an ice cream van for your event please call us on 01772 616898 or 07513 605528.
Advance bookings are highly recommended.
Give your workers & staff a treat this year
If you are proud of the work your staff has done this year and you want to give them a treat, why not book an ice cream van to come to your workplace?
Book an ice cream van for event fundraising
Bookings are now being taken for ice cream van hire as part of fundraising efforts by school PTA groups and other organisations. As part of the arrangement, we can either arrange a flat fee to be paid or a percentage of takings to be paid after the event. Ice cream vans are always very popular and are a great way to make money fundraising.