Edible painting photoshoot
How cute do these photos look?
These are from a series of edible painting photoshoots that I did last year. They are always popular but often people can't make it during the week so, as a one-off, I will be doing them on SUN 2nd FEB between 10AM-1PM.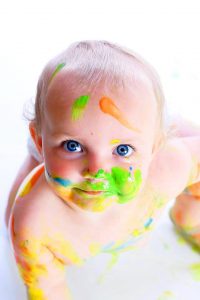 There are only 6 spaces available so don't dilly dally if you want to book.
The photoshoot is suitable for babies upto just walking. The price is just £30 which includes all of the photos taken during the photoshoot sent as a download from our website and Dropbox. Images will be high-res not watermarked.
Younger siblings are welcome to join.