Children's Art & Craft Studio Preston
A Great Day Out for all the Family
In line with government guidelines, Go Create! has been required to make certain changes to the way that we provide services to our customers. This is to enable us to continue to offer our services while at the same time ensuring the safety of all our customers and staff.
The price per session is £10 per child. There is no charge for adults.
After completing the above form you should receive an email to the email address you used. If you don't receive an email within a couple of minutes please check your junk folder and then, if you still can't find it send us an email.
The email contains a payment link and also the option to pay by bank transfer should you prefer. It is important that payment is made in advance. If payment is not received and no contact is made the booking may be deleted to allow other customers to book.
---
Go Create! in Preston is a fantastic art and craft studio designed with children in mind. We are located on the main A59 which runs between Preston and Southport. If you are driving it's about 20 minutes from Southport and 15 minutes from Preston City Centre. The studio is located within a retail park with lots of free parking.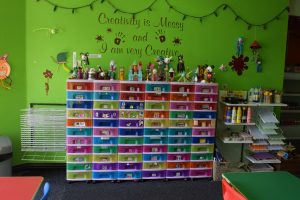 "Fantastic Fun for all the Family"
We have worked hard to try and make Go Create! an inviting and interesting place for children to come play, do art and have fun. Our main focus is our brightly coloured craft drawers, we have 66 and each one is filled with different craft materials.
We also have kid-sized tables and chairs suitable for children as young as two years old.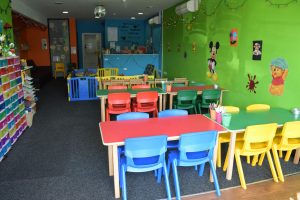 A craft session is lots of fun and allows children the use of our studio and the vast selection of arts and crafts materials contained within our 66 craft drawers.
Email us: Penny@gocreate-preston.co.uk    Call us: 01772 616898
Older children are free to use any of the materials in our drawers and anything they make they can take home with them. Sessions are up to 2 hours during busy periods however you will never feel rushed to leave and we encourage you to take the time needed to finish your creations. We also have 'idea books' if you are struggling for inspiration and there are lots of ideas dotted around the room, there is always someone around to lend a hand and offer helpful advice and tips if required.
Please use the Booking Form Below to Book Your Craft Session
Go Create! is the best place to visit with kids that have crafty homework projects from school. We have loads of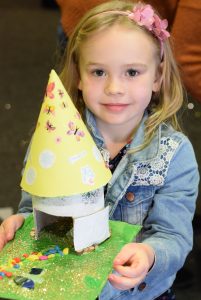 recyclable materials for you to use. Children from across the North West and Lancashire visit Go Create! to create school projects, fairy gardens, castles, rockets, superhero characters, craft animals, and much more.
Go Create! is unique, we are perhaps one of the only children's art and craft studios that is child-led where kids have genuine freedom to explore our materials. We cater for children from around 5 months (messy play) toddlers, preschool, and children up to about 12 years old.
The session costs £8.50 (5+ during weekends and school holidays) for up to 2 hours. Parents are required to stay with their children. Hot and cold food and drinks are available from our cafe.
Please note that these are not guided workshops. They are self serve.
Following your session, we respectfully request that any unused materials are returned to the craft drawers. No further tidying or cleaning is required. We will clean the table and wash all the brushes etc.