Newborn baby and children's photographer in Preston
High Quality Professional Newborn Baby Photography
Go Create! now offer newborn photography photoshoots available from birth to 10 days.
If you are expecting a baby and looking for a newborn photographer to take photos of your new baby now is the time to contact us. 
The ideal time for newborn photography is within 7 days after birth. At this age, the baby usually sleeps a lot which makes it much easier to get baby into cute poses.
Please first call us on 01772 616898 to discuss  or send me an email to penny@gocreate-preston.co.uk
For the price of
just £135.00
, You will receive a 2-3  hour photo shoot of your newborn baby. We will provide all props and work with both you and baby until we are satisfied we have the images we want.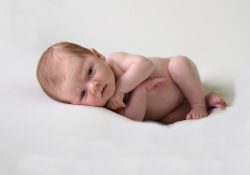 If you have spoken to us, please
click here to Pay Now via PayPal
.
Within about 5 days after the photo shoot, you will receive an email from us with a link to download the fully edited from our website as a .zip file. You will also get a link to our Dropbox from which you can download, share and view all the photos taken on the day.

We professionally edit a selection of the best photos. Usually, this will be around 20-30 images. We can digitally alter the skin tone, remove blemishes, milk spots and saliva.


Newborn Baby Photoshoot Package
2-3 hour session in our studio
Opportunity to have parents and siblings photos taken with baby
You will receive all the photos taken on the day via digital download
Multiple setups
Props and outfits provided
Payment in advance required
At Go Create! You get all of the photos including a selection of the best ones fully edited sent to your email, usually within 5 days. There are zero hidden extras. The price you see is the price you pay.
Generally speaking, we only do one newborn baby photo shoot per week, often on a Monday. although days do vary. Because we provide such high quality photos at such a low price and because Penny (our baby photographer) is so good with children we do get booked up well in advance. Please don't leave it until it's too late.

Contact us today on 01772 616898 or send us an email penny@gocreate-preston.co.uk with your due date.
Once you have contacted us and we have agreed to do your newborn baby photography you can make payment using the link below. 

http://www.paypal.me/paygocreate/135
The link above is a PayPal link which is for the payment of a newborn photoshoot at Go Create!
If you are unable to make payment by PayPal please contact us for our BACS details. Alternatively, you are welcome to call into our studio to make payment be card or cash.

Here are just a small selection of the newborn baby photos that were taken at our studio. Please contact us on 01772 616898 once you know your due date to discuss. Payment can be made using the above link after you have contacted us.