Windmill Animal Farm is a Family Friendly Farm Park Located in Burscough. They Have a Website and Facebook Page and Their Tagline is "A Great Family Day Out"
Windmill animal farm is a with activities for families and children. There are animals to pet and feed, a train that goes around the park, a playbarn, outdoor play areas, pedal tractors, picnic spots and coffee shop.
Windmill Animal Farm was first opened to the public in 1992, and offers visitors the chance to experience the every day running of an actual working farm while still having the chance to watch, feed, touch and play with the animals.
Are you looking for things to do with children near Burscough?
Go Create! is a fun and family-friendly indoor craft studio suitable for children upto 12 years of age.
"Perfect Family Fun for Rainy Days"
We have worked hard to try and make Go Create! an inviting and interesting place for children to come play, do art and have fun. Our main focus is our brightly coloured craft drawers, we have 66 and each one is filled with different craft materials.
We also have kid-sized tables and chairs suitable for children as young as two years old.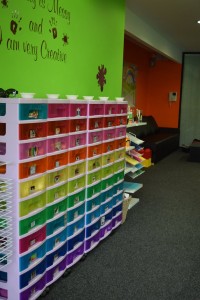 Children are free to use any of the materials in our drawers, anything they make they can take home with them and there is no limit on how long you can stay. The average length of visit is 2-3 hours. We also have 'idea books' if you are struggling for inspiration and there are lots of ideas dotted around the room, there is always someone around to lend a hand and offer helpful advice and tips if required.
Children love to create but all too often they don't get a chance to express themselves through art either due to insufficient craft materials or parents that don't want a mess at home. At Go Create! children are free to make use of any of the materials they like and we will clean up the mess afterwards.
Looking for a fun day out with kids in Lancashire? Visit Go Create! today.